Step 1.
Log in to your PayPal account.
On «My Account» tab select «Profile» → «More Options» from the top menu.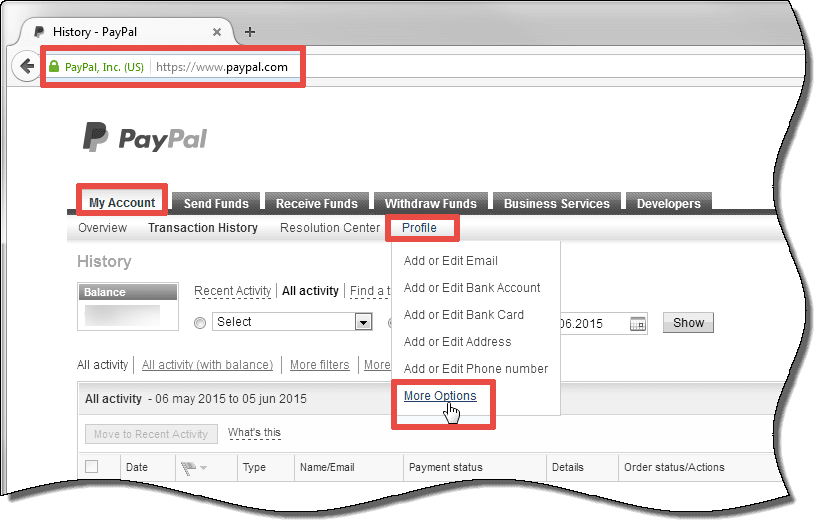 Step 2.
The «My Profile» screen will be opened.
Select «My selling tools» from the left sidebar: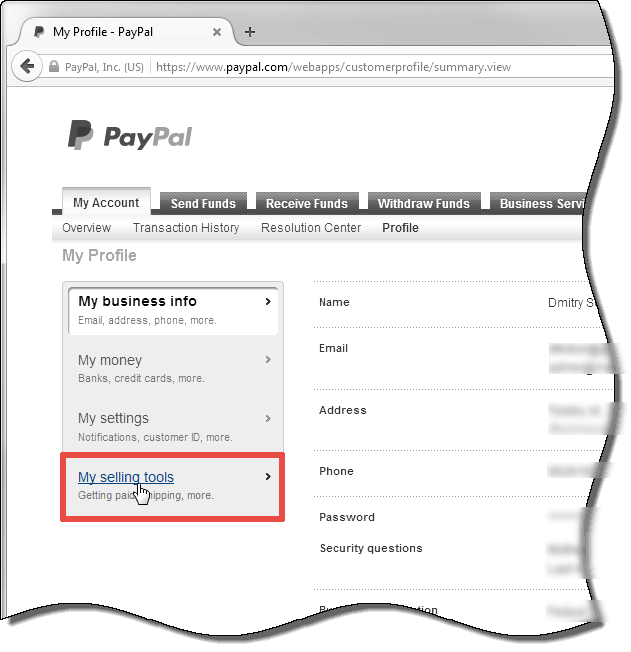 Step 3.
On «Selling online» section click «Update» in «PayPal buttons» row: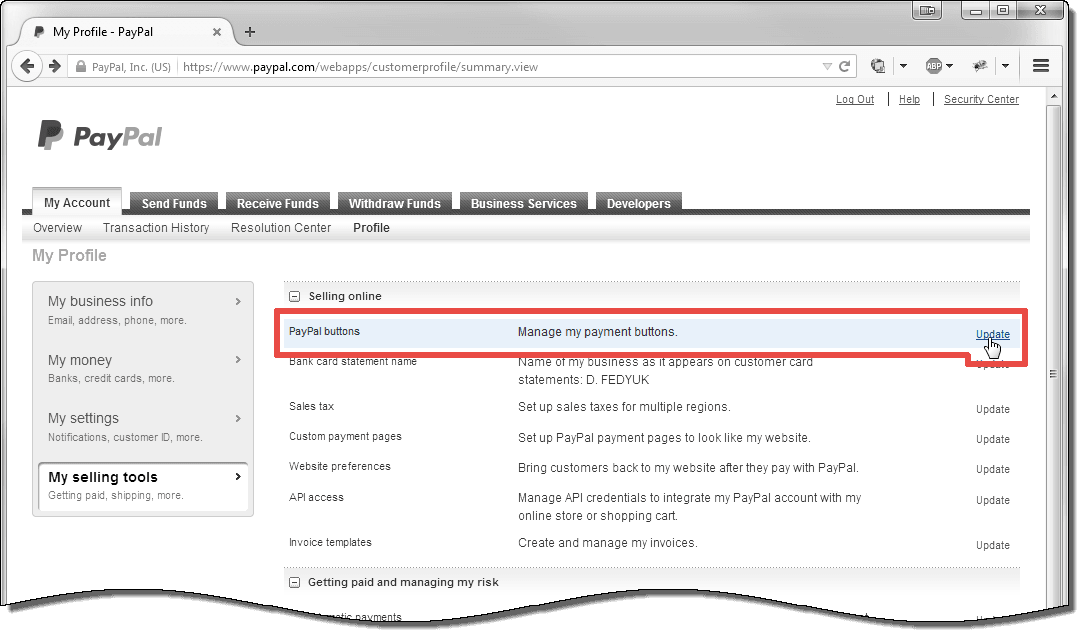 Step 4.
The «My Saved Buttons» screen will be opened.
Click «Create new button»: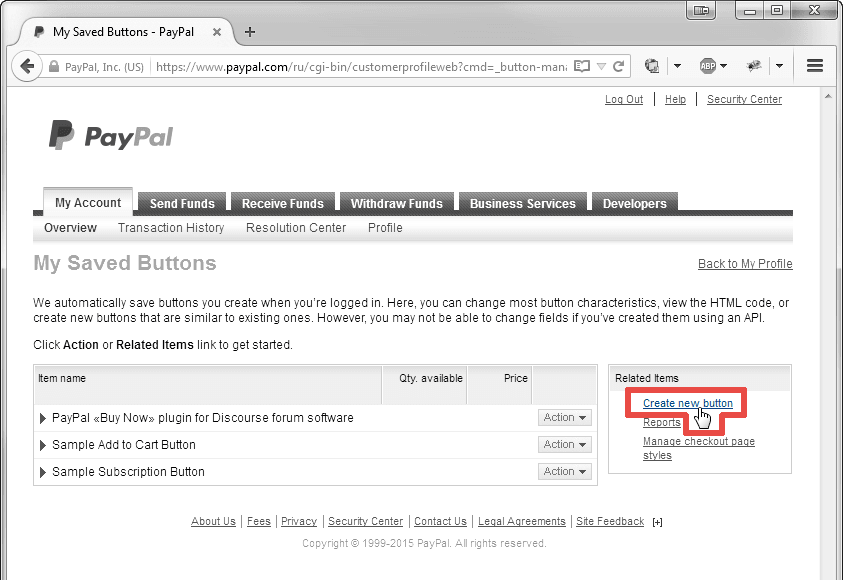 Step 5.
The «PayPal Button Manager» will be opened: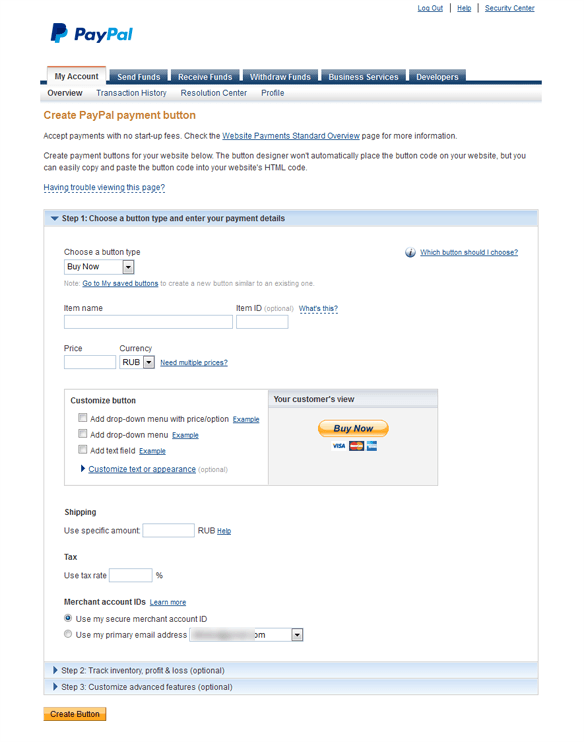 Step 6.
Design your button.
When you have finished, copy an autogenerated code to clipboard, and paste it in Discourse admin panel in PayPal «Buy Now» plugin field.